Just a little update- but not much to update on I'm afraid. I have been working on the front cover and sequel dummy book for 'I am a Witch's Cat' but obviously am not allowed to show any of it yet. I really wish I could show more of my current illustration work on my blog.
Here's a little sketch I can show you though. Just one I did of recently of Celestine. I don't know if you can tell but the fancy frame is all made of glitter. I really like this portrait of Celestine. It hangs on my wall above my desk. I think I will make a copy to put in the castle.
Celestine also has a new hat! I found it at a miniatures fair a few weeks ago. Surprisingly I didn't go to this fair to buy anything- but that's another story- but when I saw this little hat selling for one pound I had to snap it up as I knew it would fit Celestine perfectly. I think it suits her quite nicely. It's certainly keeping her warm in this cold cold month of April! Brr.
please warm up!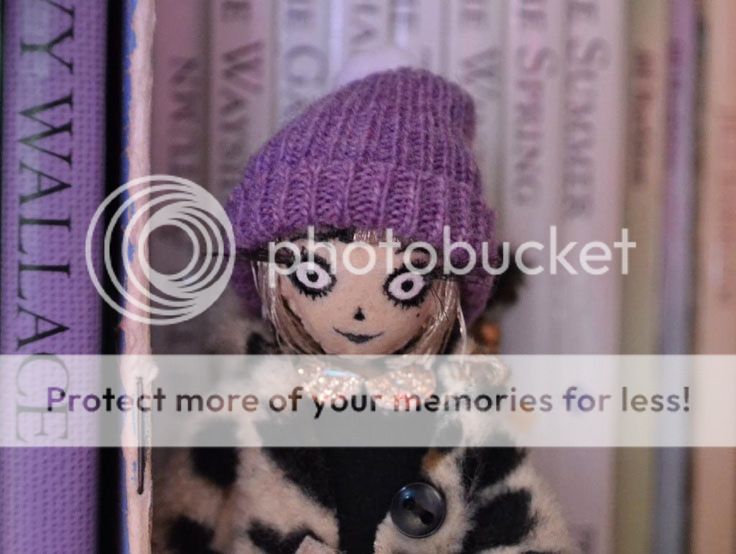 And then because I was so pleased with finding this cute little hat I decided to photograph all of Celestine's clothes collection. There are only a couple of bought things there. Most of the stuff I have made myself. I'm quite impressed with the amount of clothes she has. I think one of my favourites will always be the little yellow rain mac. I want to make her one in black at some point too.
Other things that have happened lately:
-Henry and went up to Derby for his Grandmothers funeral. It was obviously sad but the service was nice (plus it was a sunny day). They read a poem about fairies and put fairies in the flowers because she loved fairies.
-Henry and I bought a car! It's orange. We are going to pick it up this weekend.
- I painted the spiral staircase for my castle a lovely shiny gold. Also I put the carpets in. Will upload photos soon.
- Listened to 'The Borrowers' audiobook while doing my work. I love The Borrowers. Thinking about them always makes me want to go and visit Bekonscot model village.
- Designed my wedding wedding necklace which made want to become a jewellery designer. Let's just chuck this whole illustration thing in hey?
- Did some wedding planning with friends which was more just fun than anything else. We made a moodboard and ate chocolate and looked at lots of starry/sparkly fabrics.
- I became obsessed with this ring. I came across it on eBay and immediately fell in love with it. I wanted it SO BAD!!! I can't imagine a more perfect ring
(apart from my engagement ring of course)
I love how the moon spins round the star. I reeeeeallly wanted to win it! However the cost of it went up too high for my budget
(it is real diamonds and gold and everything so it was quite expensive)
and I had to let it go. Genuinely GUTTED. I can't find another one as nice as that anywhere. I keep thinking about it though. I gotta let it go!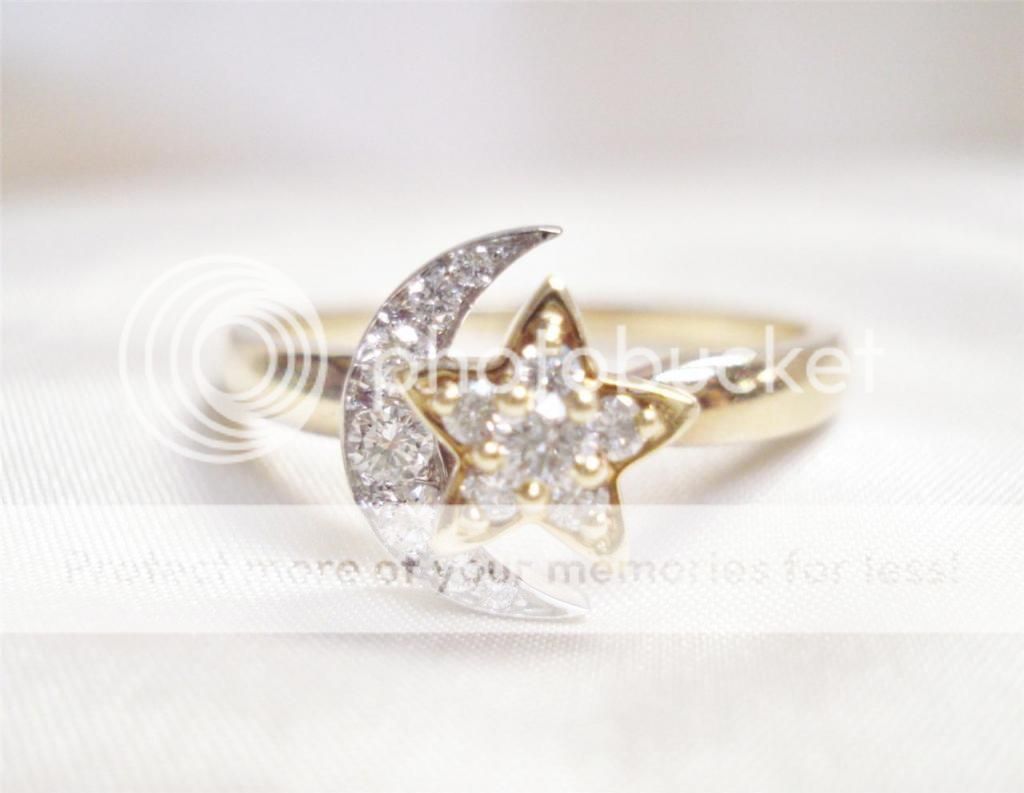 Sigh.
Well, that's all for now folks! See you again soon!
X