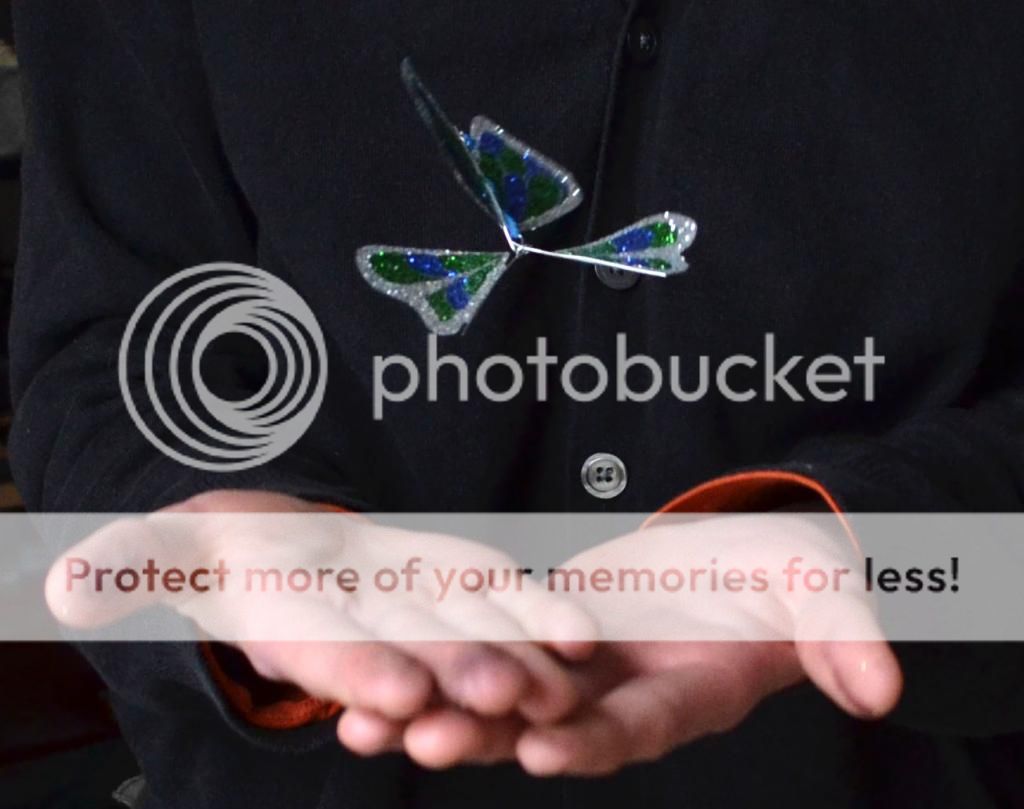 From top to bottom:
1- My castle (two thirds of it) in it's current state. Wallpapered but not furnished. I also need to put the stairs and bannisters in.
2- Celestine in what will be her bedroom. She is patiently (or not so patiently) waiting for it to be finished.
3- Trying out some new hair.
4&5- Spinning butterflies. I made these with the children in my craft club yesterday. You wind them up and put them in a card and they fly out.
6- A little of what the cover for 'Witch's Cat' will be like. I molded the pumpkins out of clay, painted them and sprayed them with glitter hairspray.
7- Henry with our new car. Wearing a matching jacket. In front of Tesco's.
8- Barney's first train journey. We took him up with us to go and fetch the car from the dealership. It was a nice sunny day and Barney very much enjoyed the train ride. Lots of people made a fuss of him. After we fetched the car we drove to the nearest beach. Unfortunately it didn't turn out to be the nicest beach.
9- New Dorrie book to add to the collection. I love Dorrie.
10- More tiny books for the castle library. All readable!
Other things (just so I don't forget):
-My mum has been making me a ballgown which is almost finished. And I LOVE it! Will post pictures when I wear it.
-I have been watching excessive amounts of One tree Hill while I do my work. I always like to have something on in the background. Any suggestions for other series I can watch?
- I have eaten quite a few bacon and avocado sandwiches this week and last. They are the best.
- We had people over for a Wii and pizza night. Was good to see friends we hadn't seen in a while. :)
- We went to my new little (2nd?) cousin Noah's Christening. It was nice because Henry came with me and he doesn't usually come to church. It was also nice to see all my family there.
- Met my friend Emma's new dog, Didi. We went on a walk and talked about weddings as she is also engaged.
-
I made a papier-mache Brontosaurus and a papier-mache pig.
X